Detroit Bikes: Top Rated US Made Commuter Bike Manufacturer
Detroit Bikes is the largest bicycle frame manufacturer in the United States. If you are looking for a quality commuter bike with an American Made frame, you've come to the right place. Our US Made frames use a top of the line steel called Chromoly. Chromoly is exceptionally strong, so a frame made out of Chromoly can have very thin-walled tubing. This makes for a lightweight, yet strong and durable ride. Chromoly is also used in aircraft and race cars. Detroit Bikes offers various services to the bicycle industry. We can manufacture frames for other brands, we can source parts from our global supply chain, we can make small batches of customized, branded, bicycles, and we also sell bikes under our own house brand. We like the revival of urban cycling that is happening as new bike lanes are popping in cities looking to increase mobility options for their citizens- so the types of bikes we focus on are simple, reliable and made for getting around (as opposed to sport/hobby bikes).
Commuter Bikes Designed For City Riding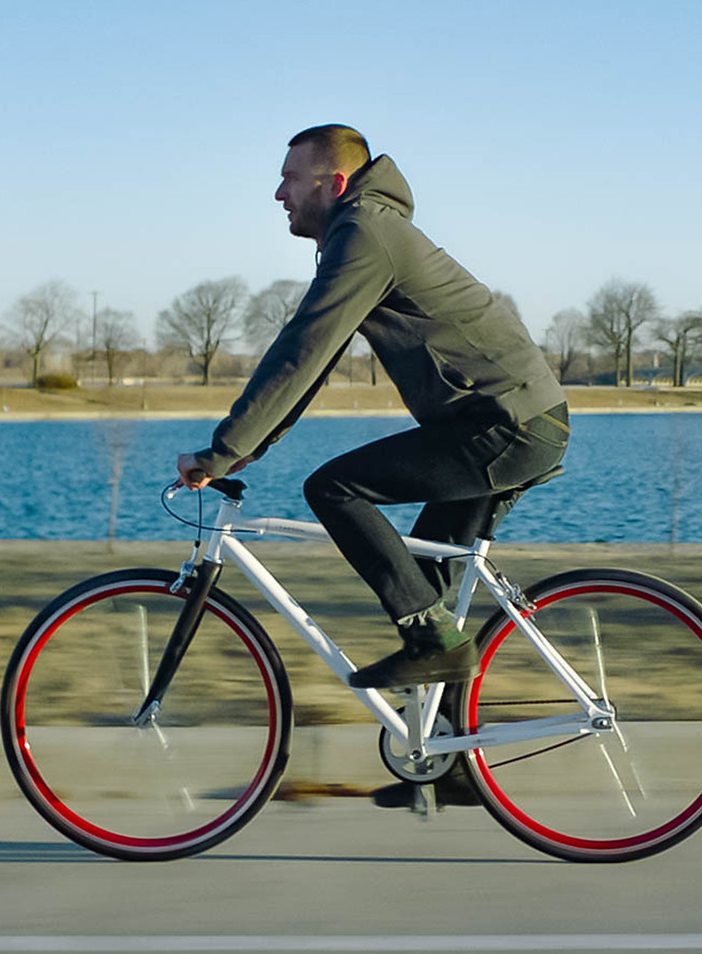 We make city bikes. What this means is that our bikes typically give the rider an upright position while riding, so they can keep alert to what is happening around them. Our bikes have adjustable quill style stems so handlebars can be easily positioned to the most comfortable height. We also like to use a larger sized wheel on our bikes which helps make the bikes go faster when in motion. The lightweight chromoly frame combined with the larger wheels makes these bikes fun to ride, it's something you need to experience to notice the difference. Because the ride experience is so satisfying for our customers, we offer free shipping and no questions asked returns on all our bikes. Once you ride one of our bikes we are confident you will be happy with your purchase. Currently, over 99% of bikes sold in the US are imported fully assembled and boxed from Asia. Even those US brands that people are familiar with now outsource their production, often from the same large factories as the rest of the other brands. Detroit Bikes sells a product that is different. We are a brand that is different. We are happy to offer factory tours to all our customers who are interested in visiting us here in Detroit. This is an invitation that other companies are unable to make (because they don't have domestic factories). Our factory is 50,000 square feet and located on the deep West side of Detroit, Michigan. We purchase domestic, American Chromoly steel tubing and domestic and imported component parts -- sadly there are some bicycle components that simply aren't made anywhere in the USA anymore. We fabricate the parts of our frames, like headtubes and bottom bracket shells, we cut, cope and bend the tubing, and we TIG weld all pieces together into a bicycle frame. Once the frame has passed an inspection, it is off to our in-house powder coat painting process. Powder coating is one of the most environmentally responsible ways to paint a bike and it makes for a finish that is both durable and beautiful. After the frame has been painted it is time for assembly. Detroit Bikes currently has two different assembly lines - one we reserve for our house brand bikes and one we use for contract work for other companies.


We have made bikes for Jameson, New Belgium Brewing, The New York City Bike Share Program, Schwinn, Monkeycycle, Big Rock Brewery, GenZe, Zingerman's Deli, Mission Point Resort and a host of other companies. Detroit Bikes employs some of the most experienced bicycle production staff in the United States. Part of our assembly services includes wheel building- we have an automated wheel building machine that allows us to reduce the shipping container volume that our customers (and our own brand) need to use when importing parts. Fully built wheels take up a lot of space and every year American bicycle companies import an incredible amount of Chinese air because they import fully-boxed bikes that have wheels already built. Wheel building is something that more American bicycle brands should be doing domestically and we are happy to provide those services.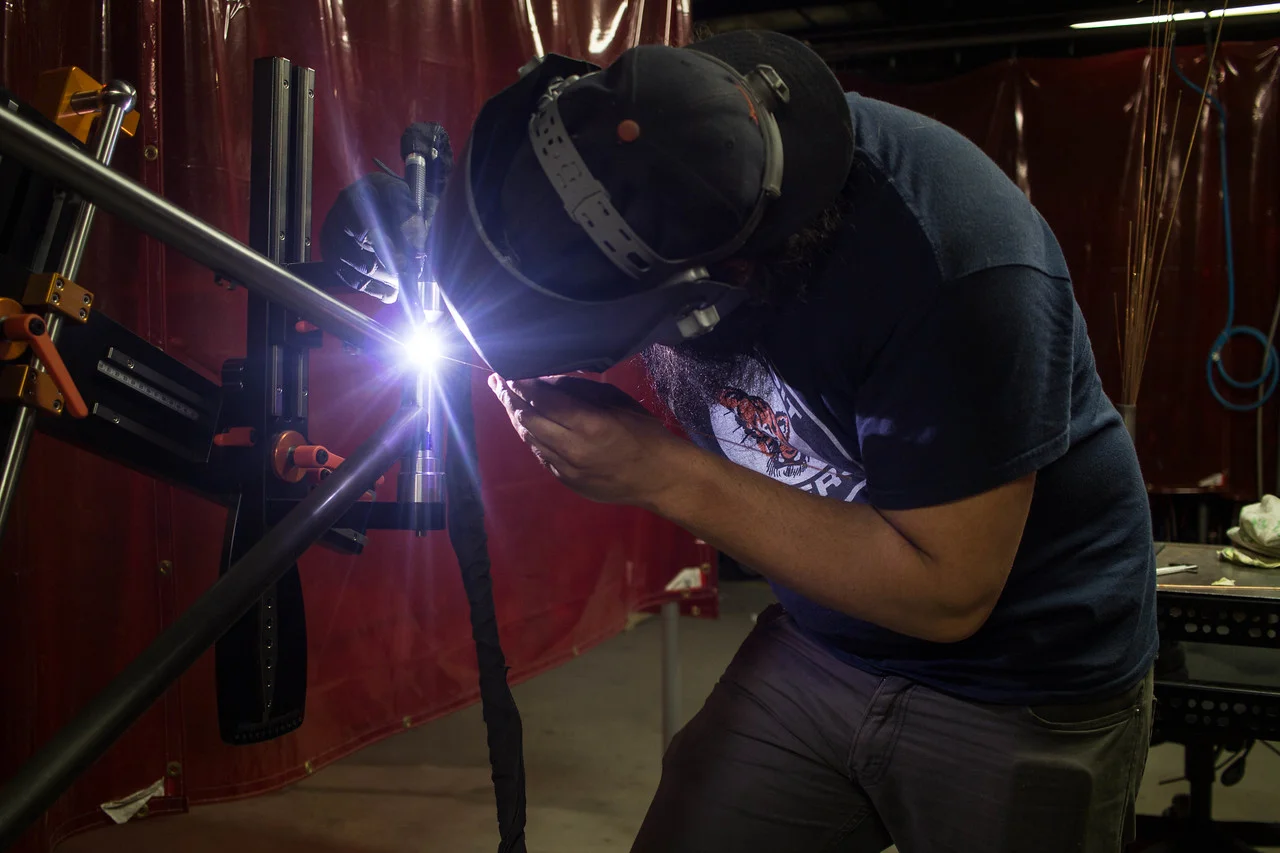 Easy To Assemble Commuter Bicycles Designed For City Riding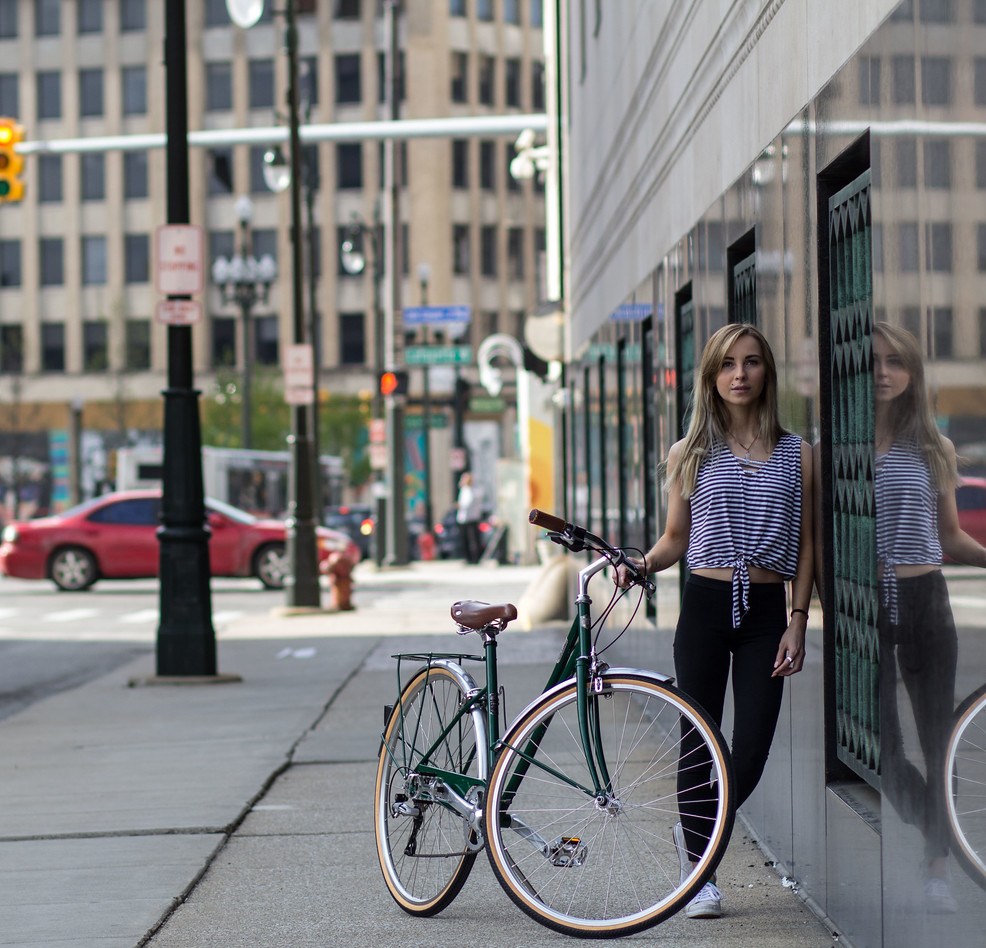 One of the biggest advantages to domestic final assembly, aside from tariff relief and reduced shipping volumes, is having a faster turn-around time on orders. When Detroit Bikes holds component inventory for our customers, we are able to quickly respond to orders, with processing times measured in days instead of the 3-4 months typically required when importing from China. Small batch customization is a service that is somewhat unique to Detroit Bikes. When a company would like 10 or more of a custom branded bike a Chinese bicycle factory will typically not take that order, and even if they would, many customers would not know where to start with finding a reputable supplier and managing the product development and importation required to source in China. If a customer approaches a US bicycle brand, that brand will still need to ask their Chinese (or Taiwanese) factory partner for the order, and that factory will likely also reject anything in low volume. At Detroit Bikes, because we own our domestic manufacturing facility, we love doing small batch runs of custom branded commuter bikes. Are you a brewery, or distillery looking for a head-turning promotional item? Or a school, or corporate campus looking to help your people get around? Custom branded bicycles are a great way to show your company values, and to create a promotional item that will get a lot of attention over many years of use.
Detroit Bikes owner,
Zak Pashak
Updated Dec 15, 2019